The Link Student Ministry
The Link Student Ministry is for students in Middle School, High School, and College. Our mission is to Connect Students to Christ. We meet on Wednesday Nights at 7:00 pm in the Student Center. Each week we hang out, play a game, worship God, hear a relevant message from The Bible, and pray and seek the Lord around the altar.
Our Mission
The Link Student Ministry exists to Connect students to Christ and other followers of Christ, creating an environment that challenges every generation to Grow deeper in their relationship with the Lord, while preparing, equipping, and challenging them to Serve others.
Connect
We believe that you shouldn't do life all alone. God designed us to be relational, both with Him and with other people. Thus, our Wednesday night services aspire to connect students to Christ and other Christ followers their age, facilitating spiritual growth with God and relational growth with their peers as a youth group. We want to love one another, connect with one another, encourage one another, and do life together.
Grow
Once students have connected, we want them to continue to grow. As stated, God designed us to be relational; just as with any relationship, you don't want that relationship to be stagnant and dwindle away, you want it to continue to grow. In the same way, we want each student to enjoy an environment that promotes and facilities growth in their individual relationship with Jesus Christ and with their fellow students. Students can do so through The Link Student Ministry each Wednesday Night at 7:00pm
.
Serve
We believe that as Christians, we are called to make disciples and serve others. What better way to show the love of Christ than by caring for and serving others, as Jesus did. As a church and a student ministry, we strive to position students to help serve their church, community, and the world around them. There are multiple opportunities to serve in our weekly services, ministry teams, church events, community outreach events, missions, and other services projects throughout the year.
Exciting Events!
Different ministry events are planned throughout the year for students to connect with each other, and with Jesus Christ. Some of these events include:
– NC Conference Fine Arts Festival
– Y
outh Quest & National Fine Arts Festival
– Camp Meeting Youth Night
Event Photos: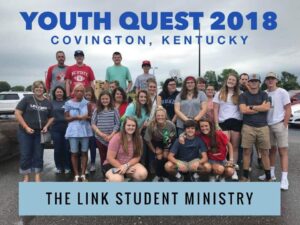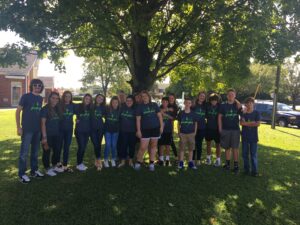 To stay connected with The Link…check out our Facebook page!