The Link Student Ministry is for students in Middle and High School. Our mission is to Connect Students to Christ. Every Wednesday night at 7:00 pm, students meet in the Youth Sanctuary to hang out, eat snacks, worship God, hear a relevant message from The Bible, and pray and seek the Lord around the altar.
Different events and ministries are planned throughout the year for students to connect with each other, and with Jesus Christ.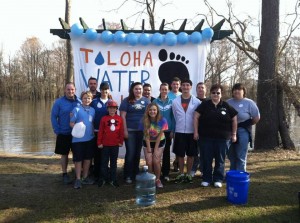 -Some of our students participate in the Toloha Water Walk, and help raise money and awareness, to provide clean drinking water for the people of Toloha, Tanzania.
-Our worship team practices every Wednesday at 5:30pm to prepare for a powerful praise and worship service.
–Falcon Youth Camp takes place in June, which allows students to seek God passionately with other teens from all across Eastern North Carolina.
-Fresh Fire is a renewal weekend in September where students focus on God as they enter back into the school year.
To stay connected with The Link, check out our Facebook page