PASTOR BRIAN ROGERS: HELLO
____________________________________________________________________
I was 5 years old when I made the most important decision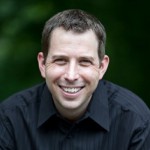 of my life when I received Jesus Christ as my personal Savior.  I was in kindergarten and I remember walking down to the altar and surrendering my life to Him.
The years have gone by quickly and what I have discovered is that no matter how long you have been a Christian, you are always learning.   
That is what makes the Christian life so thrilling.  A life surrendered to Jesus is a life full of adventure and new opportunities.  No matter if you have been a Christian for a short time or for many years, God desires to use you.
On behalf of the entire leadership team here at Kinston First, we hope this ministry helps you as you discover God's purpose and plan for your life.  He does desire to use you in ways that will amaze you.  No matter what questions you have today, God is able to accomplish great and mighty things through you.
"Call unto me, and I will answer thee, and show thee great and mighty things, which thou knowest not."   Jeremiah 33:3
Brian Rogers
Lead Pastor
Kinston First Pentecostal Holiness Church